Info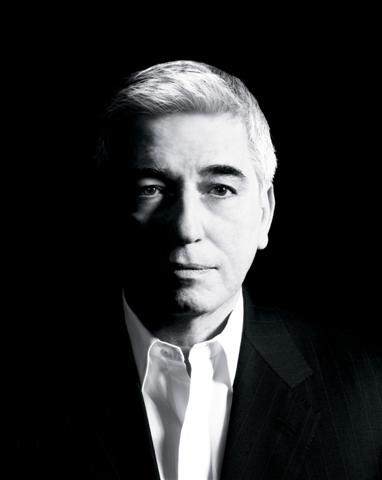 Photo by The Doctors Company


Dr. Palmisano relates stories from his book "On Leadership..." PLUS more about Dr. Palmisano speaking at events at:
http://www.youtube.com/intrepidresources and click on "see all".
WHO: Donald J. Palmisano, MD, JD, FACS
Tulane University A&S 1960; Tulane University School of Medicine 1963
Surgery residency at Tulane
Clinical Professor of Surgery
Clinical Professor of Medical Jurisprudence
Former Adjunct Professor in the Department of Health Systems Management of the Tulane School of Public Health and Tropical Medicine
Fellow of American College of Surgeons
Honorary Fellow of the American Psychiatric Association for advocacy on patient privacy and medical record confidentiality
Loyola University New Orleans College of Law JD Degree 1982
Recipient of Loyola University New Orleans President's Medal in 2005.
Former President American Medical Association (2003-2004)
Veteran: United States Air Force Medical (821st Med Group SAC)
Member: Authors Guild
WHAT: Book "On Leadership - Essential Principles for Success"
Publisher: Skyhorse Publishing, New York; Distributor: WW Norton
FOREWORD: by Louisiana Governor Bobby Jindal
BLURBS: by Bill Frist, MD, Former U.S. Senate Majority Leader, and many others including Philip Howard of Common Good, Leonard Lomell, D-D Ranger who destroyed the giant German Cannons at Pointe-du-Hoc in Normandy, former POW Paul Galanti who spent nearly seven years in the infamous "Hanoi Hilton", etc.
AVAILABLE: September 2008 in bookstores and e-retailers including Amazon.
AUDIENCE: This is a book for the general audience. It gives the essential principles of leadership. It also explains you can be successful and not be a leader. Each chapter starts with a quote and then tells a suspenseful story followed by a discussion of the principle. The chapter ends with "Lessons Learned."
MEDIA: Major media contact underway. Dr. Palmisano did extensive media during his nine years on AMA Board and is alerting those press contacts. Examples of appearances include ABC's Good Morning America and NBC's Today Show to discuss patient privacy and medical record confidentiality. He has been featured on CNN's The Capitol Gang as the newsmaker of the week and appeared on ABC's Nightline to debate the medical liability crisis. Dr. Palmisano was the newsmaker at the National Press Club on July 9, 2003, which was covered by C-Span, and has appeared on multiple additional televised news programs including ABC's World News Tonight, CNN's Talk Back Live, MSNBC's Hardball with Chris Matthews, CNN's Crossfire, ABC's Nightline, John McLaughlin's One on One, Fox News with Tony Snow, and Aaron Brown's NewsNight.
SAMPLE VIDEOS: (Nightline, The Today Show, Good Morning America, WWL-TV, Fox & Friends, etc.)
INTERNET LISTINGS OF BOOK:
Skyhorse Publishing listing of book:
http://www.skyhorsepublishing.com/details.php?TitleID=249

Barnes & Noble:
http://search.barnesandnoble.com/On-Leadership/Donald-Palmisano/e/9781602393219/?itm=1

Amazon:
http://www.amazon.com/Leadership-Essential-Principles-Success/dp/1602393214/ref=pd_bbs_sr_1?ie=UTF8&s=books&qid=1219615781&sr=8-1

American Medical Association Catalog and online store also will carry the book in September and contact number is: 1-800-621-8335
Publishers Weekly Book Review Excerpt: "Informative and well written, this book will appeal to managers at all levels looking to becme effective leaders and will be especially helpful to those just entering the management arena."
--Publishers Weekly
ADDITIONAL EFFORTS: Dr. Palmisano has an email newsletter, the DJP Update that is sent out every week or two for the past nine years. There are 1733 leaders in Medicine on that list including all of the executives of the 50 state medical associations and over 100 specialty societies. They share the newsletter with their members.

GOAL: With a little help from friends, a best-seller. With the upcoming presidential election, this book is timely. Also of interest is the chapter that starts off with a story about the flesh-eating marabunta army ants and the serendipity that those ants are featured in the latest Indiana Jones movie (Indiana Jones and the Kingdom of the Crystal Skull)!
Thanks for listening.
Donald
P.S. COMPLETE LISTING OF BLURBS THAT ARE IN BOOK OR ON JACKET
Praise for On Leadership
"Whether you're looking to improve a management style or inspire others, this book is an invaluable tool."
—Bill Frist, former U.S. Senate Majority Leader
"No one can doubt the power of individuals to make a difference after reading Don Palmisano's inspirational book. "On Leadership" is needed nourishment in a desert of cynicism and selfishness."
—Philip Howard,
bestselling author of The Death of Common Sense
"Leaders must have courage and integrity. Dr. Palmisano has expertly written all that needs to be said about the subject of leadership and each home should have a copy."
—Leonard "Bud" Lomell ,
D-Day Ranger and recipient of the Silver Star
"Nobody I know is as committed to excellence as Donald Palmisano. He symbolizes everything that is good about our country. If Horatio Alger were alive today, he'd want to be just like Dr. Palmisano, one of the true Renaissance men I've had the privilege and pleasure of knowing! On Leadership continues in his tradition of excellence."
—Paul Galanti ,
Commander, U.S. Navy (Retired), former POW
Some of the other blurbs inside the book:
MORE PRAISE FOR
ON LEADERSHIP

"Dr. Palmisano has provided a compelling analysis of the road to STERLING leadership and how it can be attained. His advice and guidance, along with words of encouragement for perseverance, provide the reader with a sensible understanding of the many contributing factors which certify the acquisition of
real leadership."
—Edward Annis, MD,
AMA President, 1963–64

"Donald Palmisano's dissection of the components and attributes of leadership identifi es some of the most critical and often overlooked elements, namely the essential role that personal courage and persistence play in outstanding leaders. His use of real life examples transforms what would otherwise be dry abstract thoughts into tangible, reality-based lessons."
—Jim Bagian, MD, P.E.,
Director, National Center for Patient Safety and
Chief Patient Safety Officer for Veterans Health
Administration, U.S. Department of Veterans Affairs

"Donald Palmisano has awed and inspired audiences for years. "On Leadership" transforms into written word his unequalled power to inspire and motivate. A must read for any aspiring leader!"
—Patti Herlihy,
AMA Alliance President, 2002–03

"I am enthused to learn Dr. Palmisano's thoughts about leadership based on his substantial experiences and Leadership roles in the two fi elds of medicine and law. He has recognized not only the role of leaders but also the collateral position as follower, a responsibility leaders do not often see for themselves. His use of specific experiences to make clear the attributes of leaders and leadership are valuable and clarifying contributions to his thoughts."
—Robert D. Sparks, MD,
President and Chief Programming Officer, W. K. Kellogg Foundation (Retired )

"I couldn't put this book down. Its true stories exemplifying leadership are compelling and engrossing. They clearly and logically lead to lessons that painlessly can boost your leadership skills. Whether you are in the catbird seat or you'd like to be, you'll benefit from reading Donald Palmisano's seminal lessons about leadership."
—Dr. Gwynn Akin Bowers,
Vice President, Syntex Corporation (Retired )

"A magnificent outpouring of the truths learned by the careful observations of a questioning mind."
—Ronald J. French, MD,
Reigned as Rex, King of New Orleans Mardi Gras in 2007